Do you want to make your kitchen look beautiful, but you don't have the budget to hire professionals? If so, these DIY kitchen decorating ideas are right up your alley! With some inexpensive ingredients and supplies, you can create an amazing kitchen that will help you relax and enjoy preparing delicious meals in your space. Best of all, this kitchen will help you save money and boost your sense of self-worth by giving you the confidence to do it yourself! Here are Eight of the best DIY kitchen decorating ideas out there!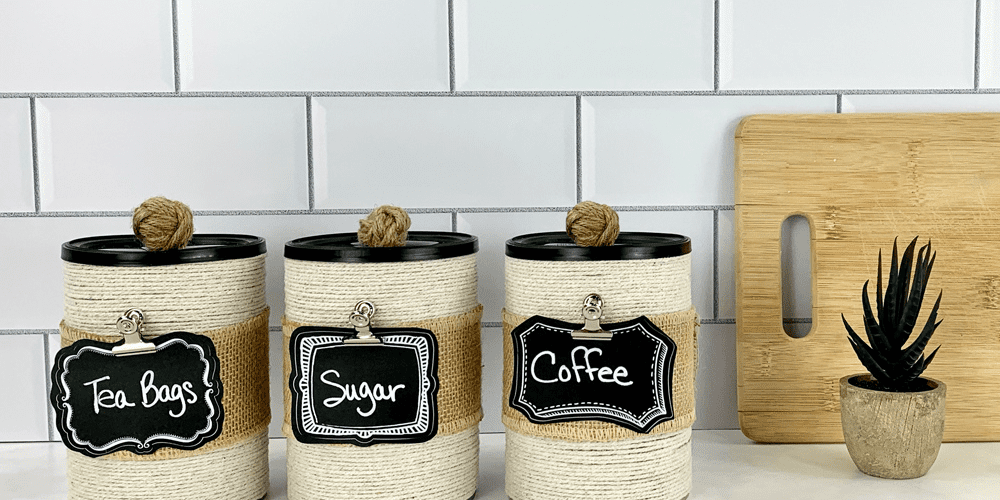 1) DIY Kitchen Canisters
No kitchen is complete without a set of beautiful and convenient canisters, but if you have an understated style or small kitchen, it can be hard to find some that match your aesthetic. Rather than splurge on pricey canisters at a store, try making your own instead. The best part is that you don't even need to go out and buy mason jars; instead, use glass bottles with screw-on tops from your pantry—you might already have them lying around somewhere. Throw in some scrapbook paper for extra flair, then use decoupage glue to seal your homemade vases so they're ready for storage!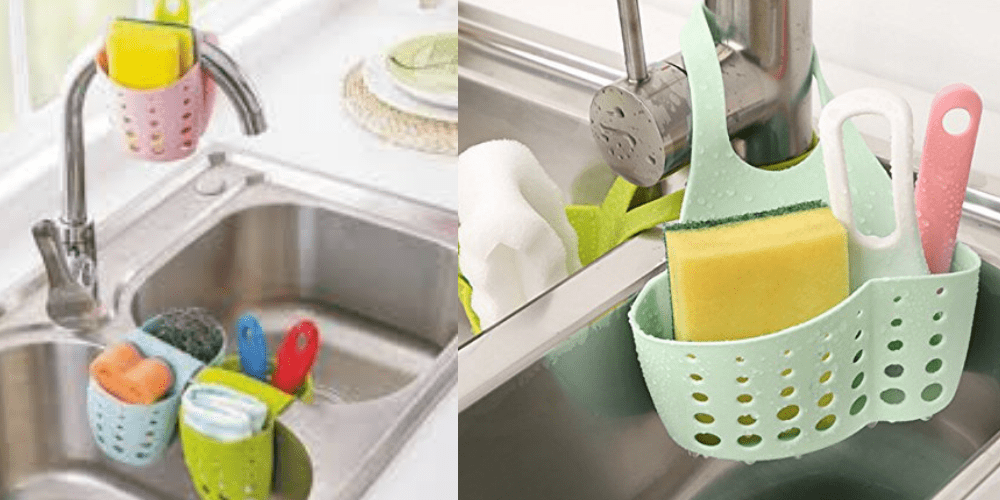 2) DIY Sink Attachments
A DIY sink attachment is a great way to decorate your kitchen. You can add a faucet that's in tune with your décor and can also add things like soap dispensers or even something simple like silicone suction cups that you attach to your stainless steel. These suction cups are great for holding small tools, seasonings, utensils and anything else you may want nearby. They're not permanent either; if you decide you don't like them or want to change them out, simply pull up on them and they'll come right off.
3) DIY Countertop Pull Out Drawers
Most kitchens don't have a lot of space for extra storage, but one thing you can do is build in pull out drawers under your countertop. This technique will cost you less than $300 and doesn't require much construction experience. You just need some basic carpentry skills, a little bit of wood and a drill. A DIY project like this only takes about eight hours to complete. You can find more information at WikiHow .com . It covers how to plan, what tools to use and gives you step-by-step instructions on how to finish your new drawer storage system.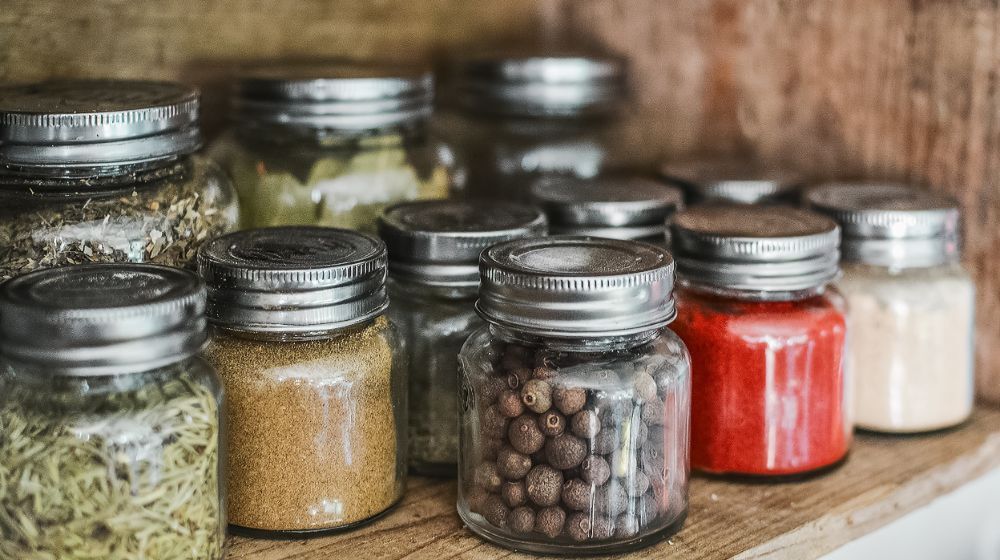 4) DIY Spice Jars
Spice jars are available commercially, but you can make your own without investing in expensive containers. Start with a clean glass jar with a tight-fitting lid and fill it with spices of your choice. You can use any container, really—the classic Mason jar is a popular choice because it's been used for years to store spices in kitchens all over America. You could also try a recycled tin or even a plastic container. Just be sure it has a tight-fitting lid. If you're worried about accidentally knocking over your spice jar, stick adhesive magnets to the bottom and mount it on your fridge or wall.
5) DIY Baskets instead of cabinets
There are a lot of creative ways to store things in your kitchen, but sometimes cabinets are just too expensive. If you're looking for an alternative that won't break your budget, consider using DIY baskets instead of cabinets. They look great and can be custom-made for any type of object. You could also add drawer dividers if you wanted to keep things even more organized. Just make sure that you have enough baskets or whatever storage system you use is sturdy and well-built so that nothing falls out when you open it up!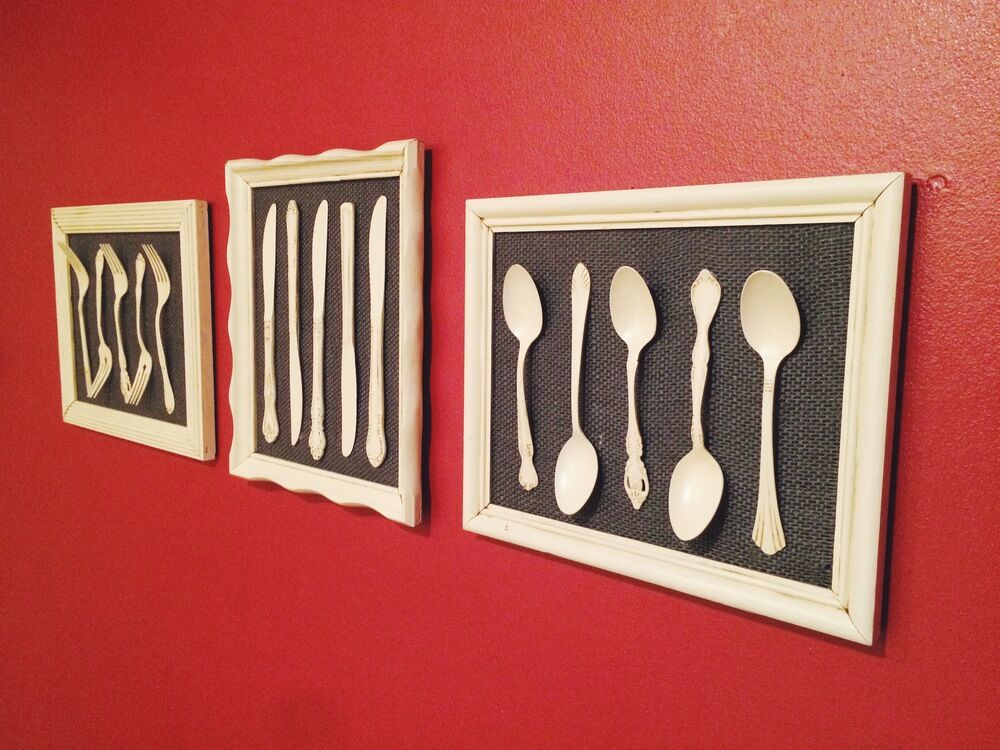 6) DIY Silverware Kitchen Art
If you have a lot of silverware lying around, don't throw it away! These DIY ideas for kitchen decorating with utensils will show you that there are plenty of ways to use them in an unusual and creative way. You can easily turn your old metal spoons and forks into lovely sculptures that look great in your kitchen. The best part is that they won't cost you a fortune. All it takes is a little creativity, a couple of tools and materials, and some time!
7) DIY flower colorful pots
Flower pots are a popular way to decorate your kitchen and add color. You don't need to break your bank to do it. Flower pots can be bought from any local shop, but if you want to go for something unique, then DIY flower colorful pots would be a great idea. If you have some artistic skills, then design and create these beautiful flower colorful pots and make them part of your kitchen décor. The good thing about these flower pots is that they are easy on maintenance, which is why they are so popular with many people. Apart from making them easily available at an affordable price in various shops, DIY flower colorful pots can also help save costs because they are cheap to make.
8) DIY open shelving
Open shelving is a great way to introduce color and style into a kitchen without having to spend thousands of dollars. First, select a paint color that works well with your cabinets or countertops. (If you don't know how to do that, there are plenty of tools online that can help.) Once you have an idea of what colors will look good together, begin assembling your DIY open shelving. Whether you want two shelves on one wall or eight on another. It's all up to you.